We have great experience within the fitness industry to deliver the best customer fitness experience for our members.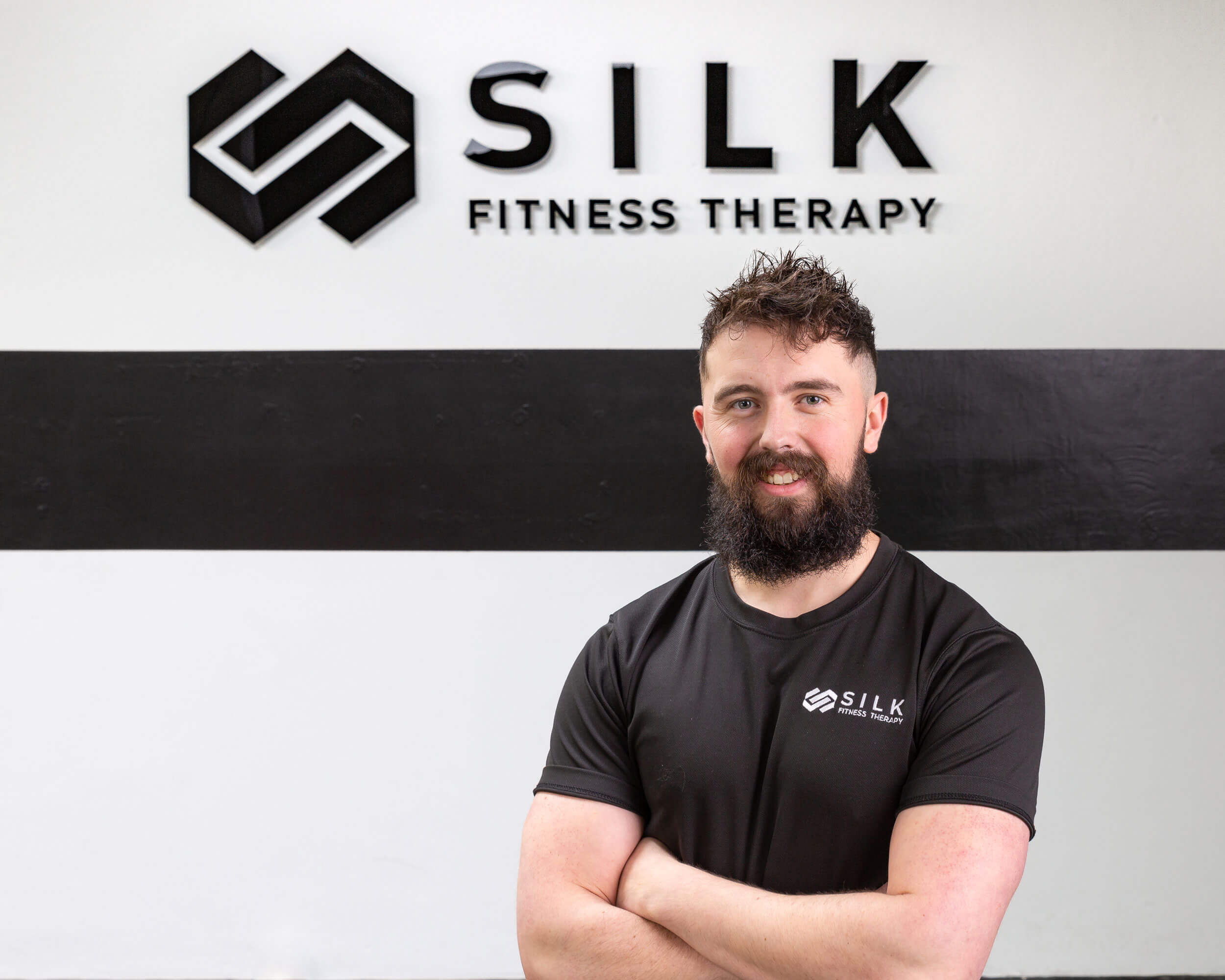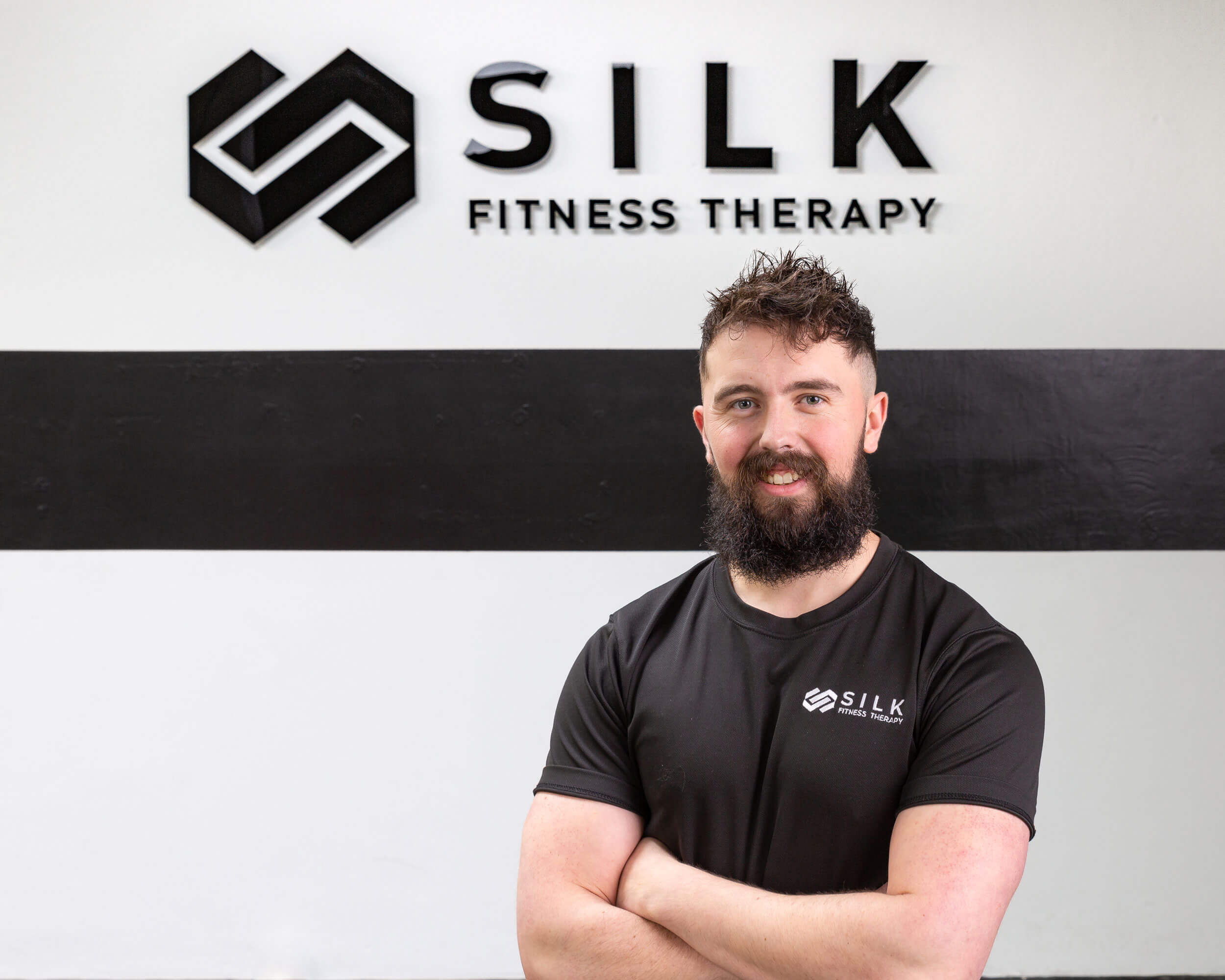 With over 13 years experience in the fitness industry you could say that all I know is Health and Fitness.
My journey started out just before my 16th birthday as an apprentice fitness instructor, before gaining my Personal Trainers qualification and then subsequently training as a sports massage therapist. My next goal is to become a qualified nutritionist in 2020 as I'm a huge believer in continual personal development and holding a "white belt" mentality.
I've competed in both powerlifting competitions at regional level as well as mens physique, but my personal passion lies in strength sports.
If I had to sum up my strengths as a coach and have to say its my personal skills and getting the best out of everyone I train with my main ethos being to make people leave feeling better than when they walked in.
I've trained with Mike and Jack for many years prior to creating Silk Fitness Therapy with them. I believe in the benefits of small group personal training as it is how I have also trained for many years, and I see how structuring these sessions as we have done is a great way for people to achieve results.
After my own personal health journey I switched to a plant-based diet in 2016 and now want to inspire and motivate people to take command of their health and wellbeing and live a healthy way of life that is sustainable.
With a customer service background, I wanted to get back to working with people again and became a PT in 2019. I want to work with people, particularly women, who are committed to their health and fitness journey, who want to get fitter, stronger and embrace change.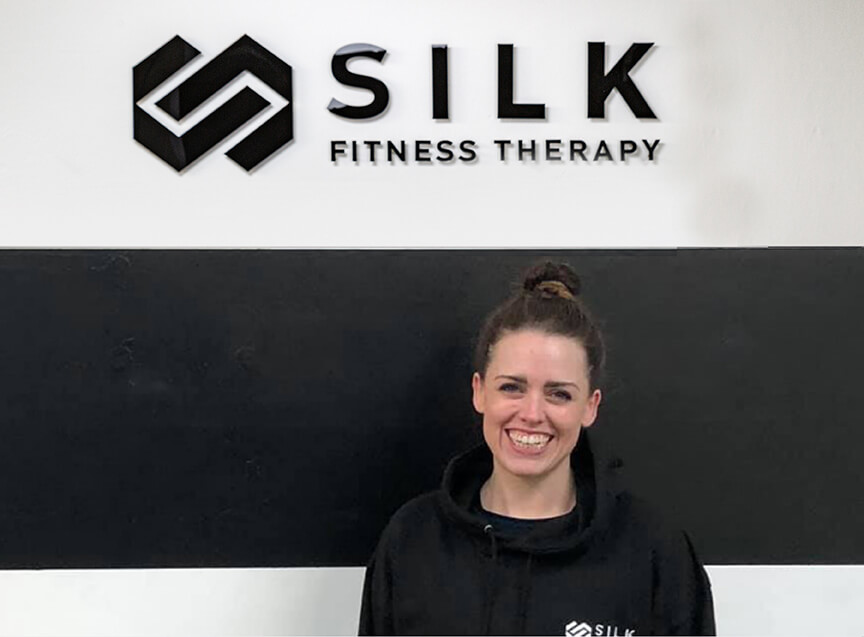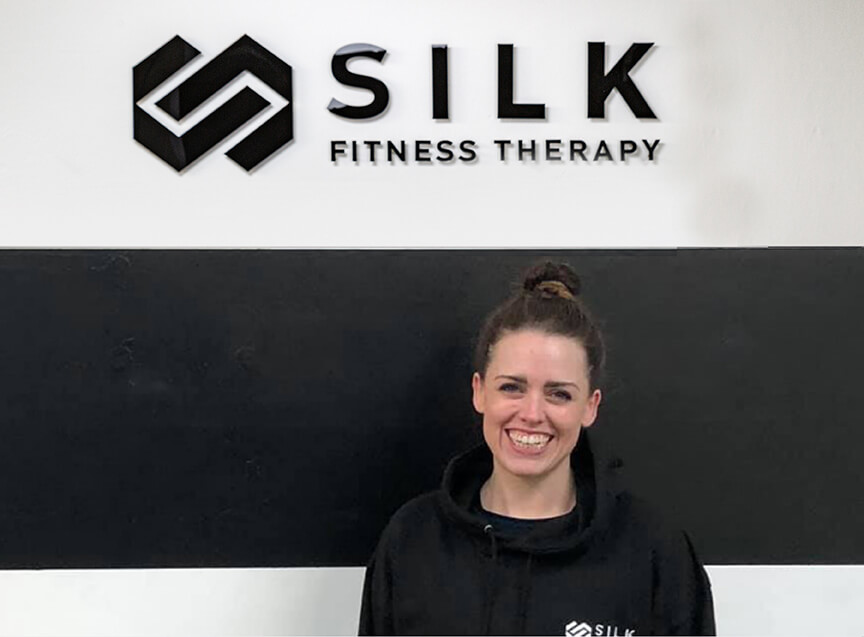 I qualified as a Level 3 PT last summer and will be taking my Level 4 S&C this spring. My love for all things fitness only really kicked in about 5 years ago after I had baby number 1! I was always a PE dodger but I started exercising as a way to combat both the physical and mental effects of having little cherubs and I have never looked back!
The most addictive part of it all is the community, everyone just wants to be better, and usually they want you to be better too! I wanted to be part of that all the time, hence my leap into the industry.
And the only other things you need to know about me are:
I have a really annoying dog who I love more than my kids (Jokes, I really like them too) if you ask me about her I'll probably whip out my phone and show you a hundred pictures of her. You've been warned! I love country music. First time I've said that out loud! and I love being outdoors.
Are you ready to become healthier, stronger and fitter whilst being part of an amazing community that will help you with everything you need along the way all while having fun with other like minded people?
Yes?
Then let's get started….together we're better than alone!
Address
6a The Green
Macclesfield
Cheshire
SK10 1JN